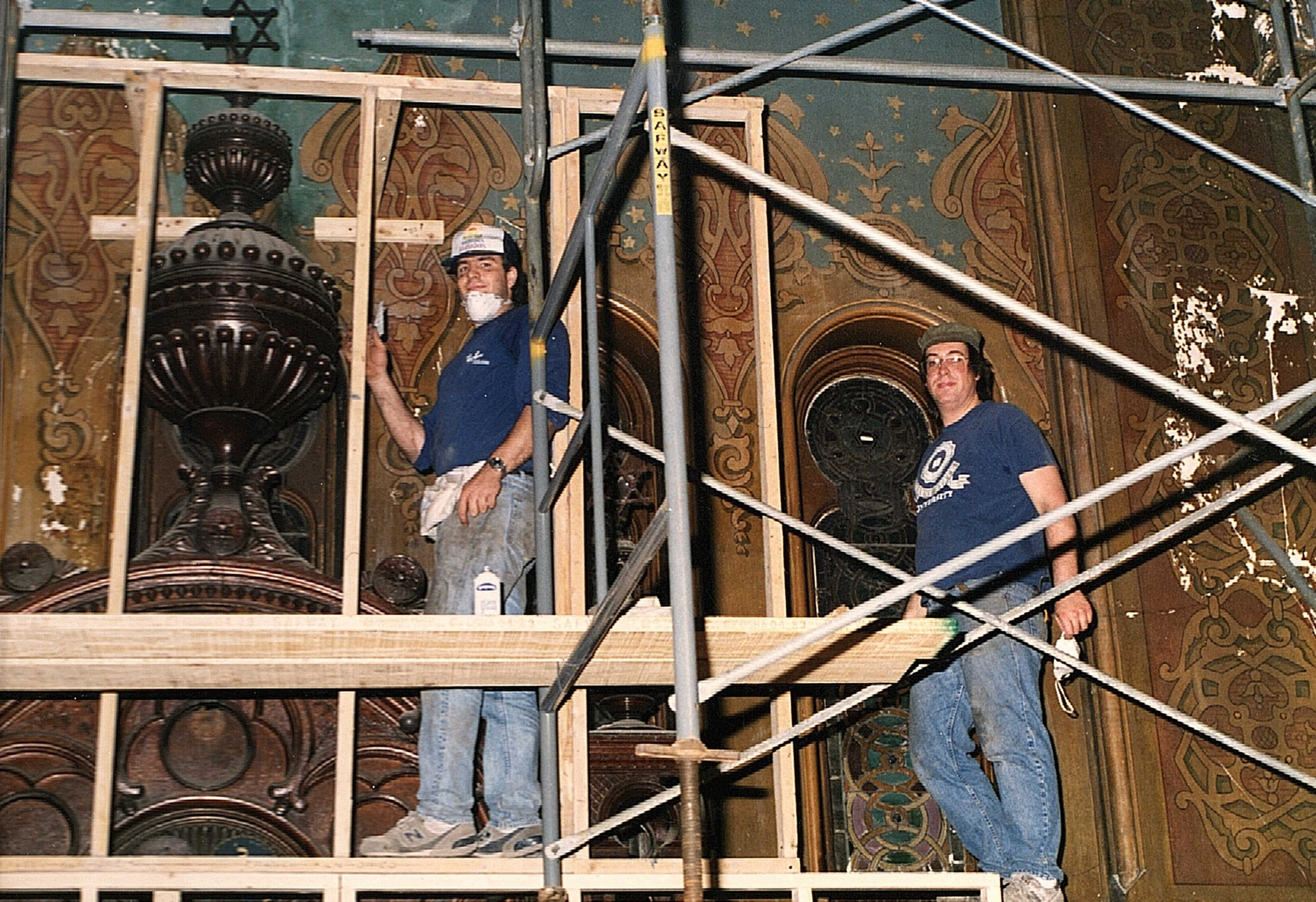 There are several signs that a leaded or stained glass window needs care, a simple repair or complete restoration. The job could be as simple as replacing a broken or missing piece of glass in place to having to remove the whole window and restoring it to assure the integrity and beauty for many years to come. After a complete restoration the glass window will be like the day it was first installed.
Stained Glass Window Repair & Restoration
The simplest thing to see is cracked or missing glass. The fix could be simple but the hardest thing is finding or having the glass that matches the window being repaired. Matching the color, texture and transparency makes for a good repair. Glass cracked, broken, or shattered but still secure in their lead frame can be left alone. Loose pieces can be carefully glued together with a clear epoxy or silicone cement. It is better to save an original, rare glass if possible than to attempt a difficult match. Missing, mismatched, or leaking glass should be replaced. If the glass panes rattle within their frameworks the window may just need to be reglazed to the frame. If the window push outward when pressed and the window is not set firmly in its frame and sash, major repair may be needed to repair the frame.If the whole panel rattles all the glass may have to be re-puttied with new linseed oil putty. The window must have old putty between the glass and lead removed and new putty applied. The new colored putty is pushed up by hand under the leads, around the pieces of glass, and into any gaps between lead and glass. This process takes experience not to crack the pieces of glass in the Stained Glass panels. The procedure takes time and is a messy job. If the problem is cracked solder joints or broken leads, major repair is required and will cost more. If the reinforcing bars are broken away from the lead and are not securely attached to the window the window may have to be removed and the bulges flattened and re-bars are-attached. If the bulging area is still firmly set in sound leads, there is no immediate danger. You might consider installing protective glass to diminish weather when re-installing the leaded glass windows. If the bulging occurs around the reinforcing bars, and a structural weakness is indicated with broken lead or lead joints major repair are required. For museum quality restorations documentation is a critical step. Photographs in both film and the digital media are taken. In the case of leaded glass panels, rubbings are made and all repairs are recorded and documented on the rubbings.
Before
After
Before
After
Contact us for more information! Call (718) 727-7251 or Fill out the form below: