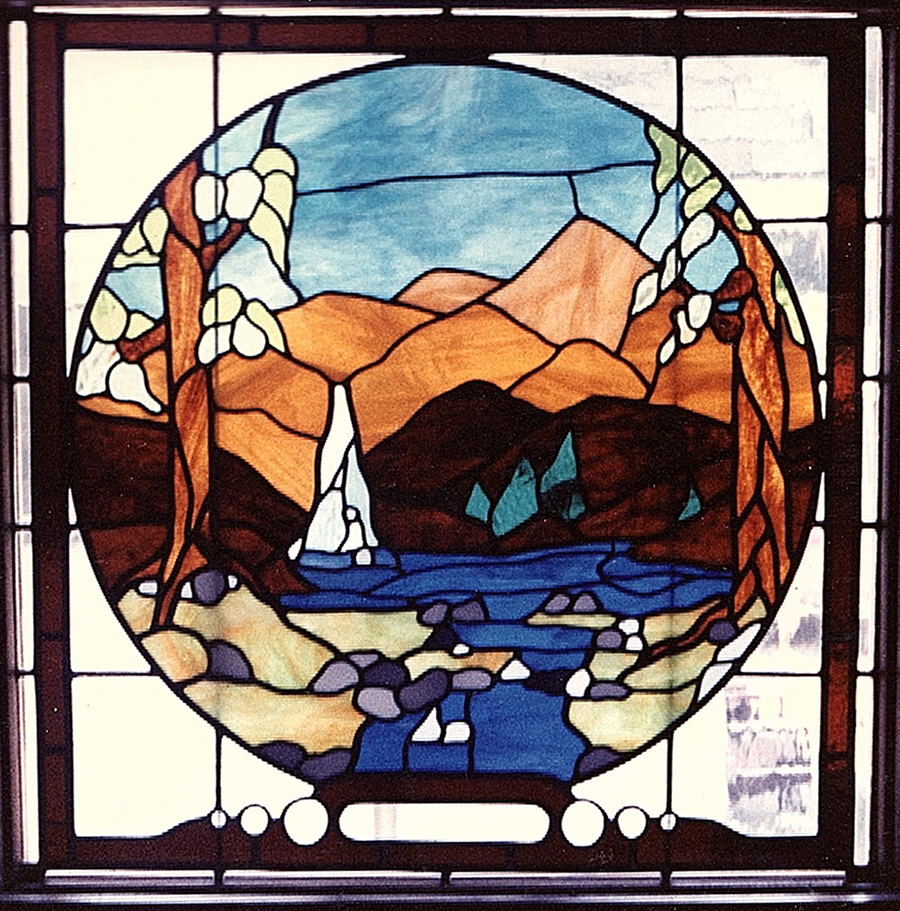 Staten Island Stained Glass Services
Architectural Concepts, offers a shop at home services as well as a by appointment only visit at the Staten Island Stained Glass Studio. It is determined by the first phone conversation what is the most economic option for the client. For most new work I will meet with the client at the site where the Art Glass or glass work is to be installed. I bring my portfolio of work and in some cases samples of glass to start the design process. At this time it is best to know as much as possible as to what you are interested in. This could be pictures or types of work that you have seen. I assure you that with the years of my experience I work with the client to recommend and guide you to achieve the look and beauty you wish to achieve with your glass project. Whether it be a kitchen cabinet insert or a large window we can determine what is best for your needs.
Contemporary and Traditional Stained Glass, Leaded Glass, Beveled Glass and Art Glass Windows
Museum Quality Glass Restorations and Glass Repairs
Experienced in Residential, Commercial and Church Work
Fabrications and Installations
Carved, Sandblasted or Etched Glass and Mirror
Custom Glass Cabinet Doors, Lamps and Glass Window Hangings
Architectural and Engineering Consultations on Interior and Exterior, Constructions and Renovations
and More
Steps for New Work
First the location is established and measurements are taken of both the full size and sight size of glass panels (full size is the actual size of glass and the sight size is what is seen.
For existing windows the installation method is explained and all construction is discussed.
The first step in the design process is to decide on the type of style. It could be traditional, simple geometric, flowers design. Landscape.etc.
It is then decide if you want privacy or not and the amount of light and affect you wish to achieve.
After the design is established the types and colors of glass are selected
Finally I will discuss the cost of both the new work and installation
If a price is agreed then we will discuss a timeline. At this time it will also be stated that a small scale drawing will be done and once approved a full scale drawing is completed and glass selection approved before construction. It glass selection is last with the choices ranging from transparent glass to opalescent glass,texture glass, antique glass, hand blown glass, and cathedral glass.
Contact us for more information! Call (718) 727-7251 or Fill out the form below: